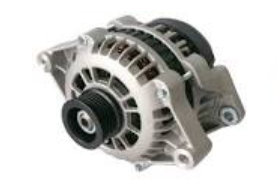 Turn to Adema Alternator and Starter Service for alternator installation and repair services in the Coopersville, Michigan area. All of our alternators are completely disassembled prior to being installed, and the parts go through a series of rigorous tests and quality checks before they're made available for purchase.

We manufacture our own alternators and repair used alternators. Each of our new units is fully load-tested on state-of-the-art computerized load simulators. This ensures every unit stays within specifications, and a consistent quality standard is maintained. You can breathe easy knowing that we're installing a dependable, durable alternator in your vehicle., whether it's for an 18-wheeler, a sedan, a boat or a forklift.

Contact us about your alternator repair or installation needs.